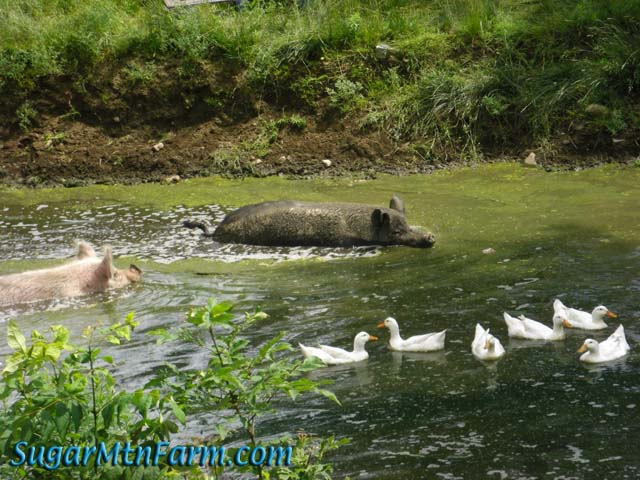 Pigs and Ducks in Pig Pond
The pigs love to cool off by swimming in the pig pond during the hot days of summer. They pee in the swimming pool so I would not suggest swimming their myself. Apparently they can't read the signs. The pee provides fertilizer for duck weed and algae which in turn feeds the tadpoles and ducks. The ducks stir up the pond with all their activity as well as eating mosquitoes. The ducks also lay eggs which piglets thrive on. Round and round we go. It works and is cheaper than an aerator pump which would require electricity, wear out and break down. Simple sustainable solutions.
Outdoors: 77°F/63°F Sunny
Tiny Cottage: 74°F/67°F
Daily Spark: There are privelages to rank said the skunk.