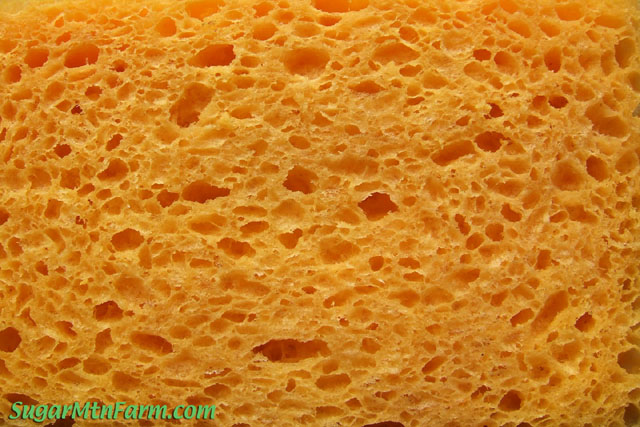 Sponge
Hope was out catching fire flies tonight. She came in and reported that she had caught a bunch and then let them go. She added that one of them was a dead one but it still had a glowing butt.
I asked, "Why do you think it was dead?"
She explained, "Well, it wasn't moving and I put it on the ground and nudged it and it didn't do anything."
I explained about how some critters will play dead to make a predator lose interest.
"Oops…" Hope said.
"Oh," I asked, "Why oops?"
"Well, I did a little burial for it" she explained.
Oh, oops! "But maybe" I hedged, "it will be okay. You didn't pack down the dirt did you?"
"Yes. I did."
Oops.
Outdoors: 73°F/55°F Sunny
Tiny Cottage: 70°F/63°F
Daily Spark: You're only as old as you feel and as ugly as you look.