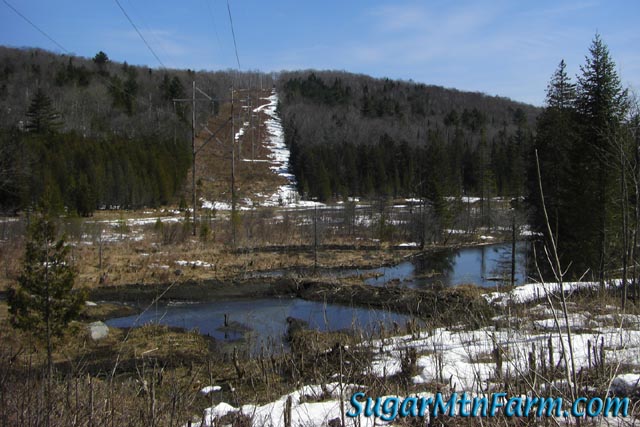 Beaver Dams
The beaver dam broke recently at the north end of the marshes in the lower central valley of our land. Although the beavers are active they have not repaired the break yet. Perhaps they're too busy with the many other extensive dams they have arrayed across the marshes. We have gotten a lot of water so they're quite full.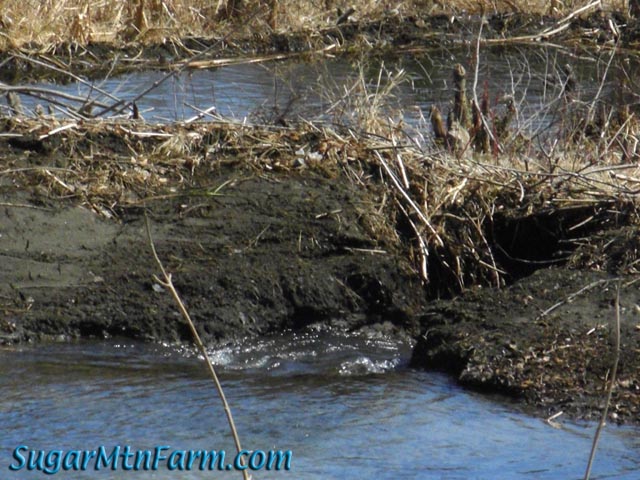 Dam Break Closeup
I have arial photos of our land from as far back as 1939. Interestingly, there were no beaver dams back then. My guess is the beavers had been hunted to local extinction long ago. The next photo I have from 1942 also shows no beaver dams.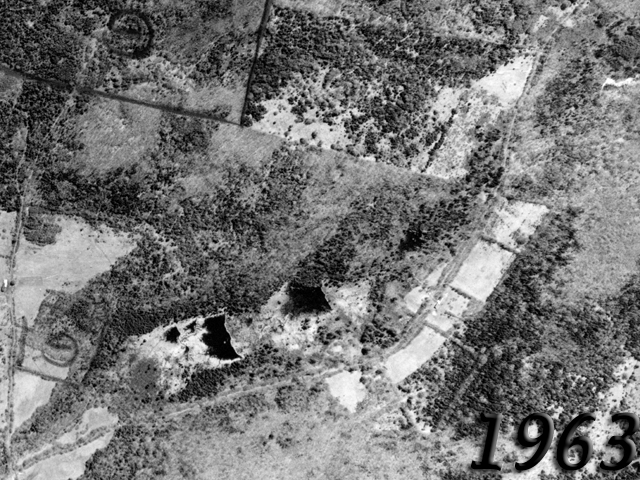 1963 Beaver Dams Appear
In 1963's photos I see the first appearance of beaver dams. Since then they seem to have been continuously and well maintained, expanding up the mountains as the farms in the high valley were abandoned. The beaver dams in the photo above are the intense dark areas in the lower left central areas. Our main farming pastures are a bit to the right of the dams, higher up the slope of the ridge.
Outdoors: 65°F/53°F Light Rain
Tiny Cottage: 67°F/64°F
Daily Spark: The thing I do not like about biting bugs is picking them out of my teeth.