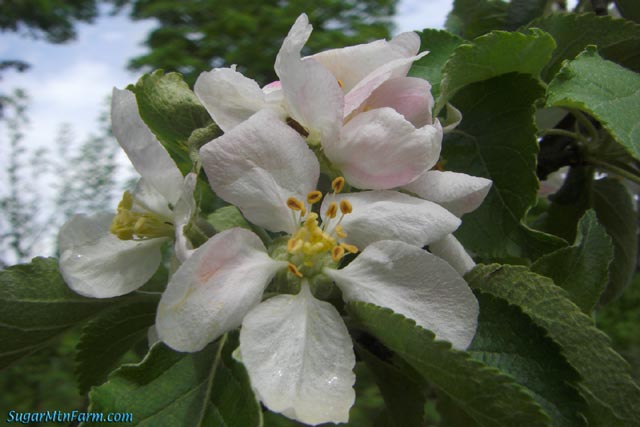 Old Apple Tree Blossoms
Last year the
old apple tree
was filled to the brim with blossoms. This year it has far fewer. No conspiracy. No need to blame global warming or anything like that. It is simply that apple trees often do an on-again-off-again cycle of production. They work extra hard one year and then rest a bit the next year. It is perfectly natural.
This is a very old tree that we rescued from the strangling maples behind the old farm house. Now that it has lots of light it is recovering and growing well again. It's apples are nothing to brag about by modern grocery store standards but they do make good cooking. The tree is probably well over a hundred years old. Maybe a lot more. It was old when Lloyd was young. We bought the land from him 20 years ago. He died just a few years back at nearly 100 years of youth.
Outdoors: 80°F/53°F Sunny
Tiny Cottage: 70°F/67°F
Daily Spark: History is what you see when you look back.