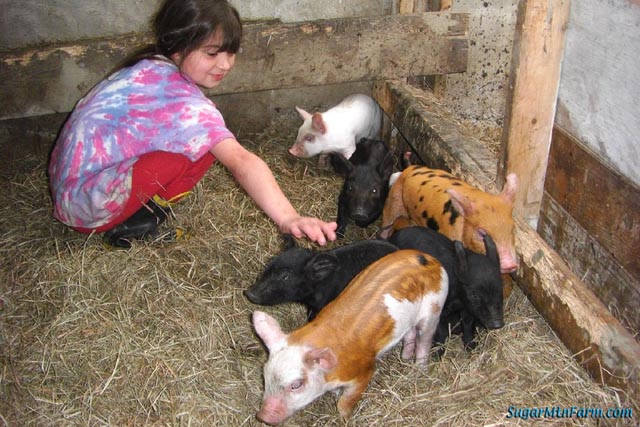 Hope & Piglets
A piglet fix for those in need. Hope, pictured above in the psychedelic shirt, is petting piglets in the south field shed greenhouse. These are some of Double-Stuff's piglets. Double stuff looks like Oreo but a bit more white. Oreo looks like, well, and Oreo but brown on the ends.
Petting piglets is important as it tames them. Out on pasture in the summer they get little human contact since they might be thousands of feet away in the brush of the fields. Those born during the winter and spring get more interaction with us as they spend the colder weather closer in to the house using the open sheds and greenhouses when they want.
Outdoors: 75°F/50°F Mostly Sunny
Tiny Cottage: 69°F/67°F
Daily Spark: Ursine cloning, bears repeating.