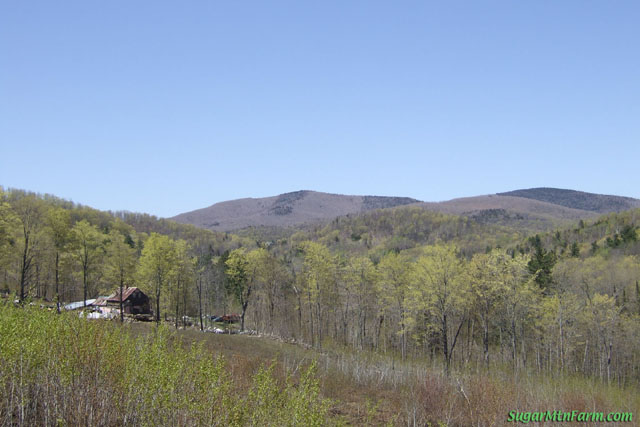 Fields and Mountains
This is taken from the opposite end of our south field looking north towards Knox Mountain. Sugar Mountain is on the left, to the west. You can see the old farm house down by the road. I like the extreme contrast of land and sky. So blue above, greening up below.
Outdoors: 60°F/53°F Cloudy, 1″ Light Rain
Tiny Cottage: 68°F/65°F
Daily Spark: Global Warming is the solution.