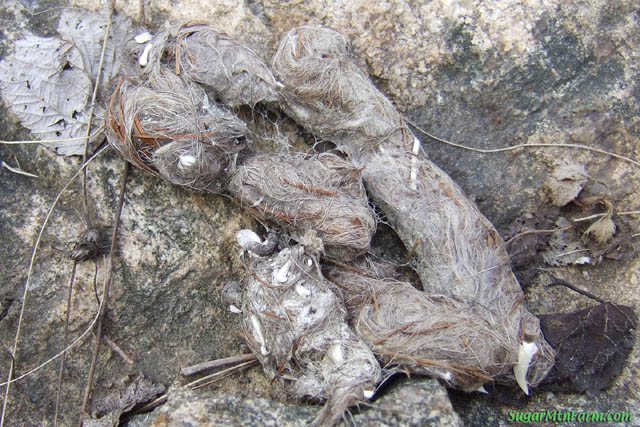 Scat
Somebody got eaten. Lots of little bones. Probably mice based on their size. Lots of hairs, pretty fine. I suspect this is came out the back end of a coyote. The question is, who went in. Notice the good sized claw or is that a canine tooth? Perhaps someone's cat? Looks like a feline claw, perhaps. The claw or tooth looks too large to match with some of those smaller bones, even if they were tarsal (paw) bones.
Click on the photo for a larger version so you can see more details. Down in the lower right corner of the larger image will be an 'X' for zooming in even further. Click that. Use your cursor to move the image around if your screen is smaller than the blown up image. What do you see?
Outdoors: 72°F/43°F Sunny
Tiny Cottage: 70°F/67°F
Daily Spark: Mother Nature doesn't care a wit about political correctness.