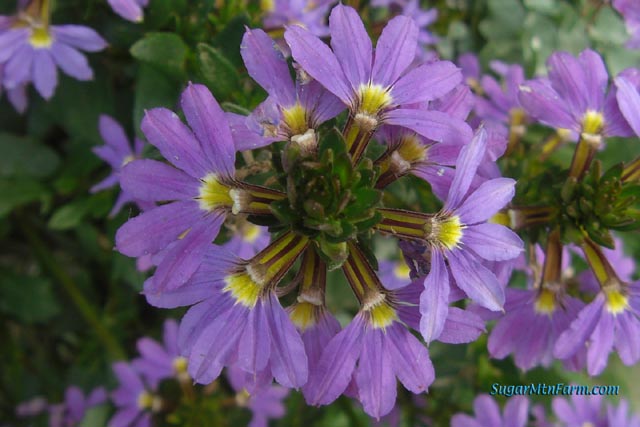 Purple Flower from Summer of 2010 – Click for Desktop version
Today I was struck by lightning. Someone asked what it felt like. The fact that they could ask me what it felt like, or rather that I could reply, tells you all is well.
In answer to the question: it felt like about three times the full 10,000 voltage of the electric fence charger across my chest and shoulders. I have touched the output of the fence energizer when the fence wires were not connected so I have something to compare to this experience.
My perceptions, not necessarily in proper order:
It hurt. I said ouch!
My palms slammed hard against my chest – apparently the voltage went more through my biceps than my triceps, constricting my muscles and pulling my arms in tight.
My ears rang a bit. I could feel the traces across my back, along my spine and down my arms.
I saw a white blue flash but am not sure of what I saw – circuits are over loaded at this time. Please call back later.
Hope been looking at me and saw the electric sparks shoot out of my finger tips. I was doing my sorcerer's imitation – SHAZAM!
Outdoors: 50°F/30°F Intense Thunder and Lightning Storm, Snow, 1″ Rain, Hail, First spring peepers
Tiny Cottage: 72°F/62°F Windows open almost all the time now.
Daily Spark: Pi proves you don't have to be rational to make a difference.