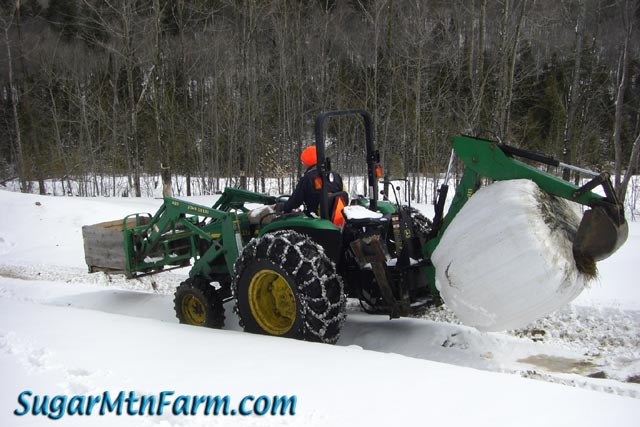 Wasting No Time
A while back I discussed
route scheduling
on Holly's weekly deliveries for maximizing efficiency. The van is not the only thing that burns the same fuel be it fully loaded or not.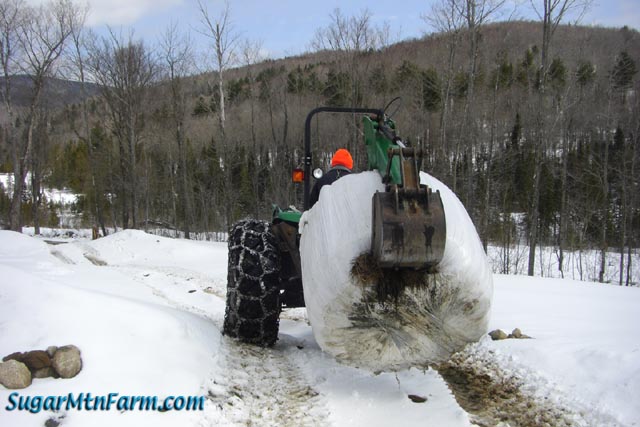 Sting
The tractor reminds me of some cross between an elephant and a scorpion. Here's looking at the stinger end.
Ben took these photos were on April 5th. We have had some snow melt since then so there are now bare patches. Almost time to do frost seeding. I miss the hard frozen ground. Getting the tractor work done early in the morning still means I don't have to worry about mud. That will change.
Outdoors: 57°F/29°F Sunny
Tiny Cottage: 70°F/69°F
Daily Spark: Evolution requires sacrifice.