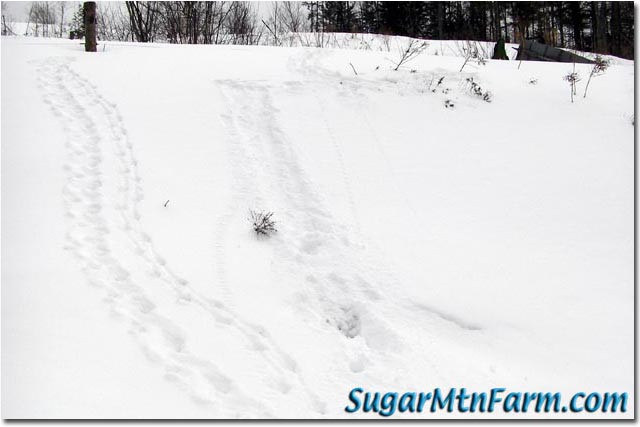 What Happened and Who Dun it?
Can you make a guess as to what was happening here? What animal was walking up the snow bank? Then what did they do and why? Make a guess and leave it in comments. To see the answer hold your cursor over the bold words that follow but don't peak! Here is the
Who
and
Why
.
Outdoors: 21°F/11°F Sunny, Light Snow
Tiny Cottage: 66°F/67°F
Daily Spark: Waxing and Wailing: name for a beauty salon that does hair removal.