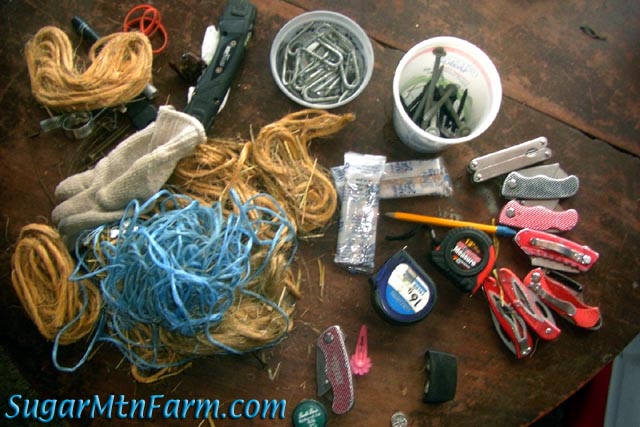 Pocket Stuff
We washed our work suits. This is the pile of stuff that got cleaned out of pockets before the suits went to the laundry. Lots of string, lots of screws, lots of knives, miscellaneous other stuff.
In public school they have a zero tolerance policy on carrying weapons. We have a zero tolerance policy too. Anyone caught without a knife will be sent home to get one. We teach our kids to handle knives and assorted other tools from a very young age. That way they know how not to get hurt. I carried a knife all through school decades ago. I even had nail clippers and aspirin. *gasp*!
Outdoors: 58°F/21°F Sunny, Mud Season is here
Tiny Cottage: 69°F/63°F
Daily Spark: Reality is only a rough approximation of theory.