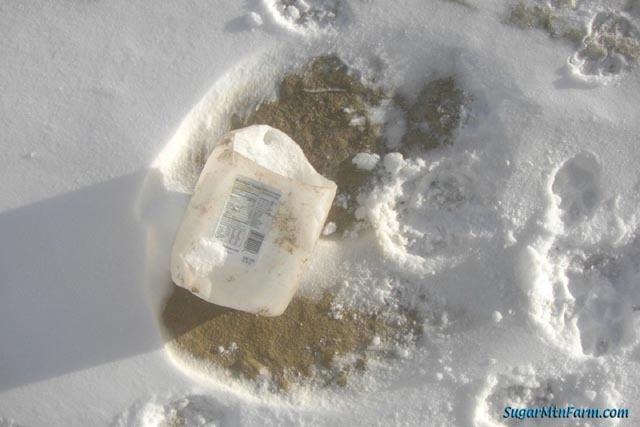 Wind
We got a light dusting of snow and then intense winds that cleared the new snow off many places but deposited it deeply in other areas. I appreciated not having to plow the driveway. Thank you, Wind!
This improvised milk jug scoop has an interesting pattern of wind which came from the north, the left in the photo. The lines look like something out of wind tunnel testing.
Outdoors: 16°F/5°F 1″ Snowy to Sunny and Very Windy
Tiny Cottage: 62°F/57°F Fourth day of no fires
Daily Spark: What is the difference between a snowman and a snowwoman? Snowballs and snowcones!