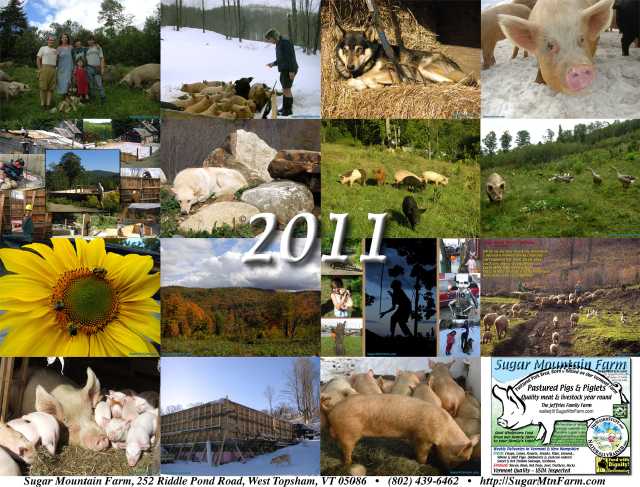 2011 Calendar Back Cover
All the Seasons at Sugar Mountain Farm
Once again our son Will has made 2011 calendars of our photos. The image above is the back cover of the calendar showing a photo index of the pictures. Although I had not originally planned this, we actually made three versions. The first has fourteen months as shown above.
Calendar 2011 Posing on the Fridge
What we did do is print on our
Xerox Phaser 8560
color printer. Because of the intense ink coverage this gets a little expensive and more importantly I ran out of yellow ink so I had to switch modes to…
Print Calendar Available:
The second version is a 12 month calendar (Jan'11 to Dec'11) we had made at VistaPrint.com which was having a 50% off sale. When I ordered them I got a few extras. If you would like a physical calendar send a check for $11 $14 (Holly told me I need to charge more to cover the postage) which covers postage in the USA. I don't know how long that supply will last or when VistaPrint's price will go up so that price is subject to change. Get them while you can!
Free Downloadable Calendar Available:
The third version is completely free – just the cost of downloading it yourself and printing it if you want. It is the full 14 month version of the Sugar Mountain Farm Calendar 2011 available as a digital document (PDF). The file size is about 1.8 Megabytes so be prepared for long download times. For your free Sugar Mountain Farm 2011 calendar download here and use it on your computer or print so you can enjoy looking at farm scenes all year long!
But enough about trivial technicalities – we're all here for the pictures right!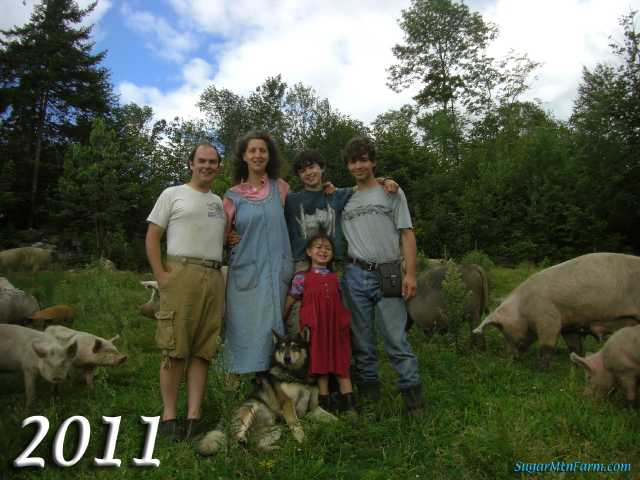 Cover Sugar Mountain Farm Calendar 2011
Jeffries Family with Kavi Dog and Pastured Pigs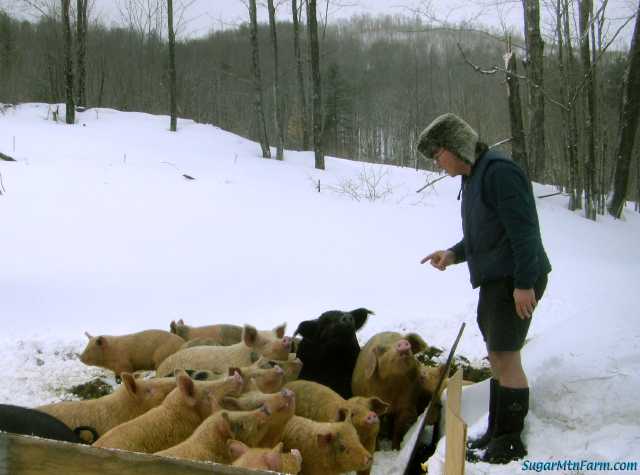 January 2011
Walter Lecturing Pigs on Socio-economic Systems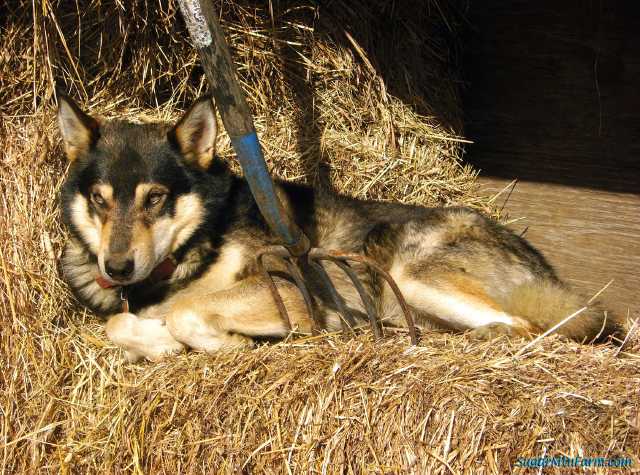 February 2011
Livestock Guardian Herding Dog (LGHD) Kavi resting on Hay

March 2011
Sow Anna Smiling for Camera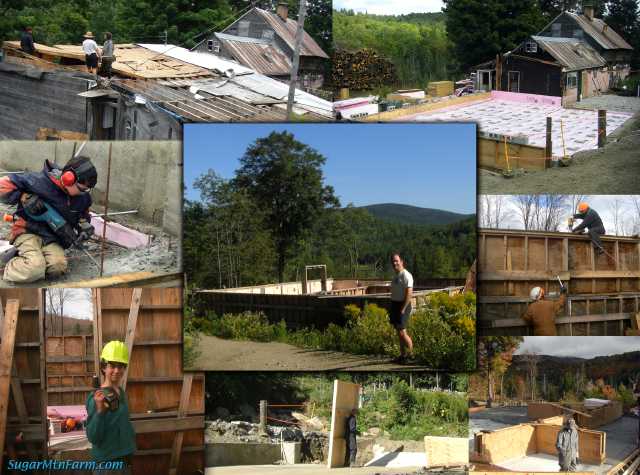 April 2011
Collage of on-farm Butcher Shop Construction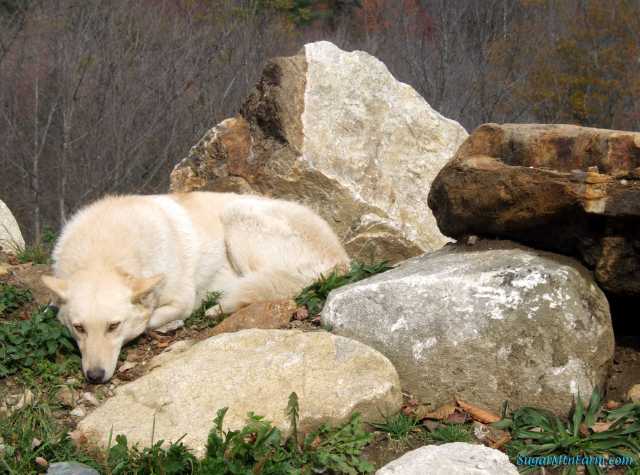 May 2011
LGHD Dog Lili among Rocks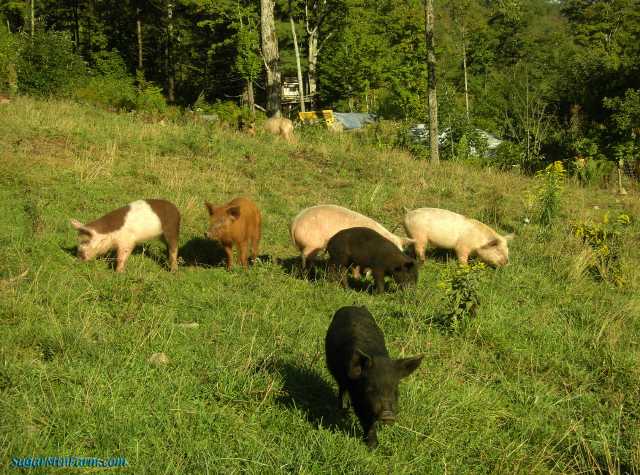 June 2011
Blackie Piglets in South Field

July 2011
Sow Mouse getting Honked by Geese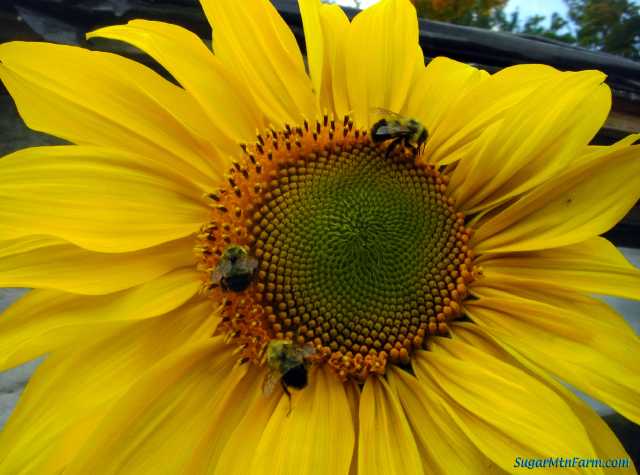 August 2011
Three Bees on Sunflower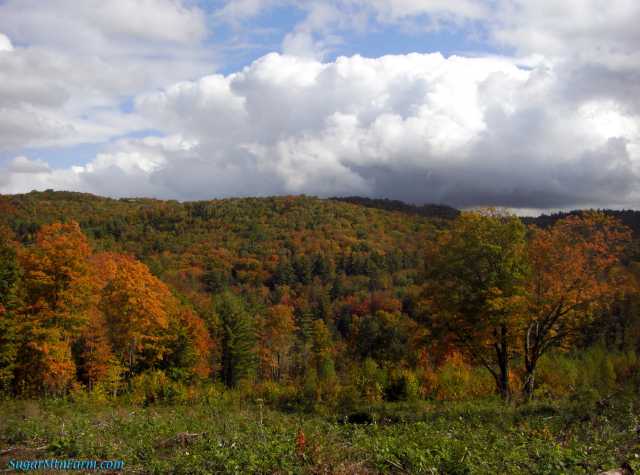 September 2011
North Field Plateau Panorama of Fall Foliage

October 2011
Pastured Kids & Zen of Stick Balancing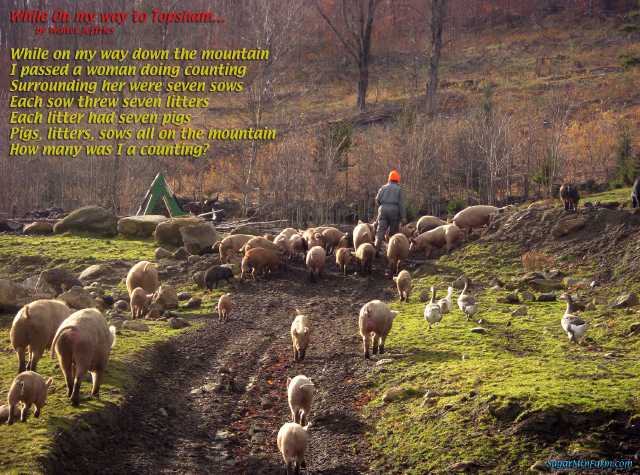 November 2011
Pig Parade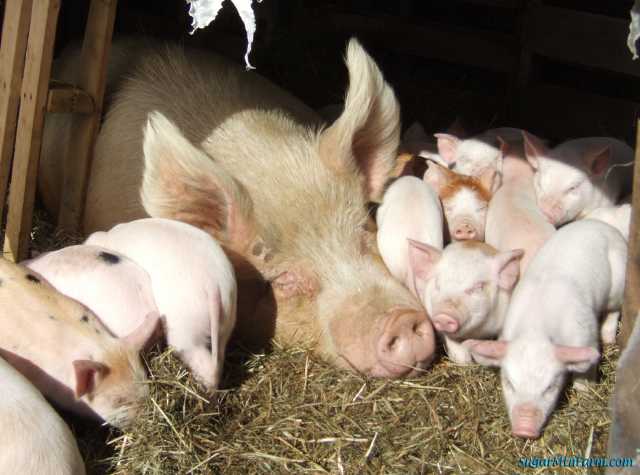 December 2011
Sow Big Pig Sleeping in Sun with Piglets

January 2012
Butcher Shop Walls Poured to the Top

February 2012
Finisher Pigs on Snow and Hay
Also check out the calendars from other years each with their own little tour of our farm here on Sugar Mountain.
Happy New Year!
Credit for photos is spread through our family. Our son Will selected them and did the editing and layout work in Photoshop and GraphicConverter. iCal did the hard work of generating the monthly pages. :) That used to be harder the way I did it in in Excel years ago. To generate the PDF I used PDFLab.
Outdoors: 34°F/19°F Lightly Overcast, Pleasant
Tiny Cottage: 66°F/62°F
Daily Spark: We must become the change we want to see. -Gandhi