Turtle Tractor
This trough is one that had broken. Will and I repaired it. To take it out to the field for installation I stuck it on the backhoe – a handy way to carry it since I needed the forks on the front to carry something else. This saved one trip. It looks like a turtle shell.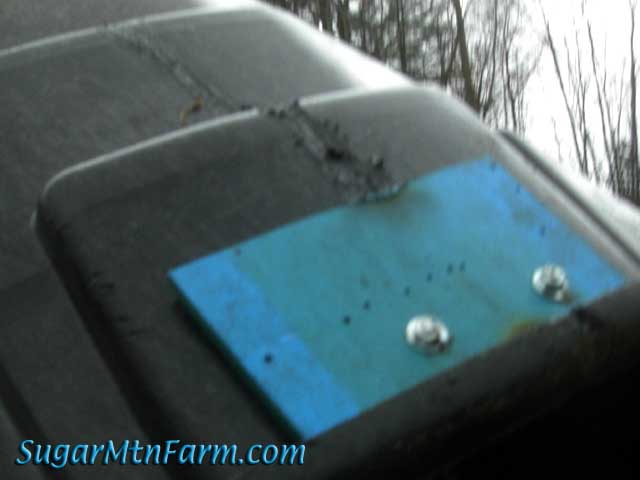 Trough Repair
The trough cracked immediately after we started using it. I suspect that there had been a flaw in the rim. When a sow pushed it snapped. None of our other similar troughs have cracked over the years – so far, so good. To repair this one we bolted o a sheet of 1/4″ plastic to give it tensile strength. Then we used a torch to melt the plastic of the Rubbermaid trough back together to seal the crack. We did this on both the inside and the outside of the tank.
Outdoors: 28°F/12°F Partially Sunny
Tiny Cottage: 67°F/61°F
Daily Spark: Chez Tao – Our Way is what we do, our path.