Mouse Condominium
When we were prepping for the final pour of concrete this fall we began by fixing up some of the old forms from last year. These had been stacked on the slab up off the floor. Turned out they made a great mouse apartment complex.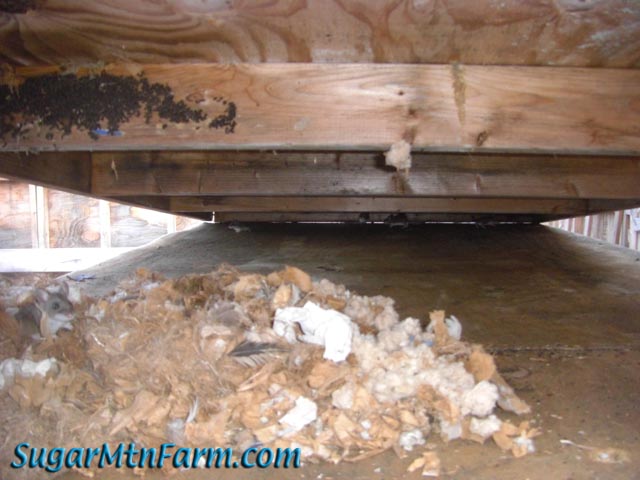 Mouse House Interior
When we lifted a form, this is what we saw: their house of fluffy bedding. Then they started popping out, hightailing it to the other side of the forms. They were very cute.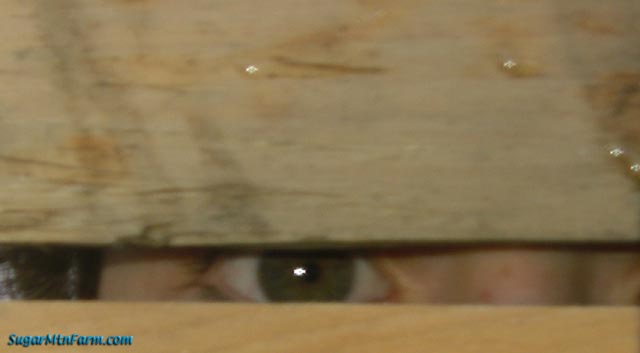 Monster Eyes
When we peeked under a form this is what the mice saw looking at them!
Mouse Whispering
"Monsters! Giants invading the city! Hide! Run!"
They said to each other.
Mice in Forms
We set the form back down and peered at them through the cracks. A little while later when we came back to that and lifted it again they were all gone. They were cute to see but we had to
setup
those forms to
pour concrete
– we had been the ones who built them so we took precedence. My guess is they'll take up residence in the old farm house with their cousins for the winter – it's good to be able to move in with family in an emergency!
Winter Pantry
This is their winter pantry. It is an amazing store of seeds from our fields. I saw apple seeds and many different grass seeds. Hopefully their house cousins have full larders too.
Outdoors: 45°F/24°F 1″ Rain, High Winds, Sleet
Tiny Cottage: 66°F/59°F
Daily Spark: If life were simple then someone would have already solved it.