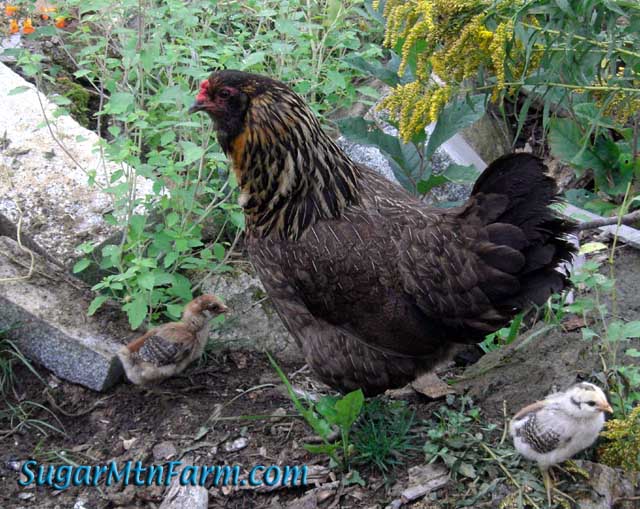 Americauna Hen and Chicks
This is the Americauna hen and her two chicks that she hatched out on top of the roof of one of the sheds. Will actually got video of the hatching – pretty neat. They are now running around the front area. She is a very good mother, keeping a tight eye on her chicks. The father is also an Americauna. Both hen and rooster came from McMurry Hatchery to us as chicks. It will be interesting to see what these two look like when they are mature.
Outdoors: 55°F/38°F Sunny
Tiny Cottage: 67°F/67°F
Daily Spark: Never count your piglets before they finish.