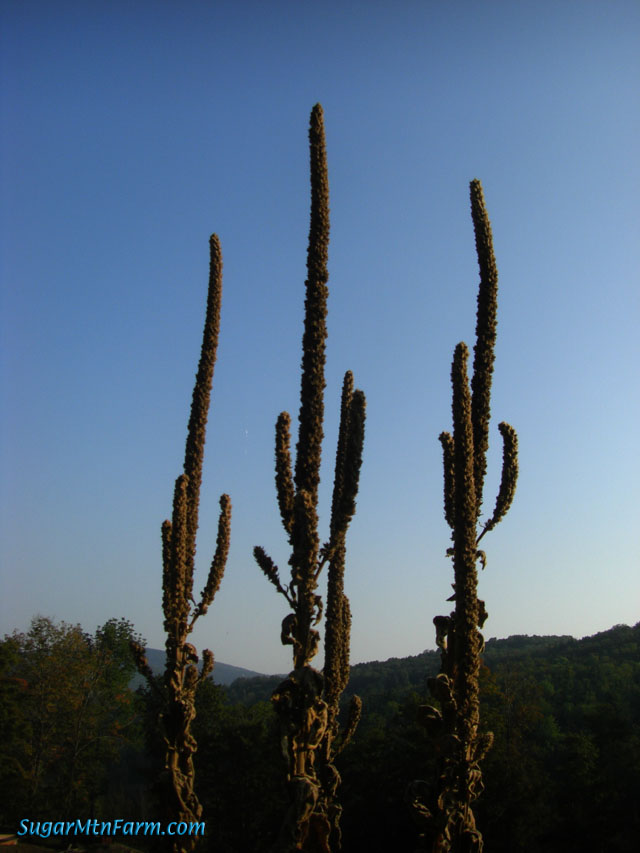 Jacob's Staff a.k.a. Mullein
The Jacob's Staff (
Verbascum thapsus
) that I had shown a while
back
is now dry with the seeds getting ready to scatter. It looks like a western desert cactus, if you squint hard.
Still Flowering
Some are still flowering – the season is quite extended unlike other flowers which all come in a burst.
Common names people have told me for this plant are Mullein, Jacob's Staff, native toilet paper, cowboy toilet paper, indian tobacco and lambs ear – the last I think because the leaves are fuzzy and feel like a lambs ear.
The pastures are getting dry and the ponds are low. Time to have some rain.
Outdoors: 85°F/60°F Sunny
Tiny Cottage: 75°F/72°F
Daily Spark: If the shoe doesn't fit try changing feet.