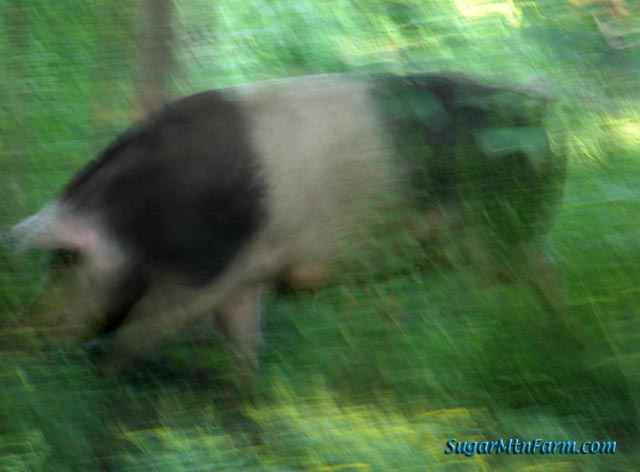 Oreo the Surfing Sow
This sow is named Oreo because of her belted coloring. I love how the photo came out. It was quite accidental. I had the shutter speed set too slow for the dim light under the small trees. As I tracked Oreo's movement it created a very artsy blur.
Oreo just had her piglets in the north field. I hadn't seen her for a few days so I suspected she was out nesting. This morning Will and I were checking out the species of plants which had come up from our spring seeding and we ran across her and her litter in the brush. The piglets were all very shy as they hadn't seen people yet. She was headed into the home fields and will introduce them to the rest of the herd.
Outdoors: 73°F/44°F Sunny
Tiny Cottage: 72°F/71°F
Daily Spark: Politicians have issues. -WillBJ