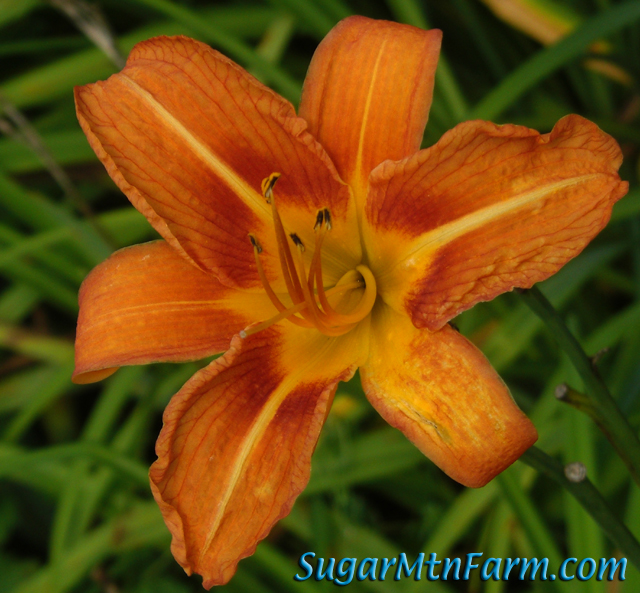 The Last Daylili at the Post Office
Click the picture to zoom in for a larger view. Depending on your monitor and browser window you may be able to click the icon in the lower right of the larger image for an even larger more detailed version. It is quite the spectacular shot. I love it when I get home and off load the photos from the camera to the computer to discover I got it right!
The zooming is accomplished with the WordPress plugin Expand Image by Anup Raj which I modified a bit to fit my needs.
Outdoors: 80°F/59°F Sunny
Tiny Cottage: 73°F/71°F
Daily Spark: "Money often costs too much." -Emerson