Jacob's Staff Flower
This is a close up of the flower on the stalk of a Jacob's Staff (
Verbascum thapsus
). The leaves are furry in a rosette pattern on the ground and then stalk shoots up as high as eight feet.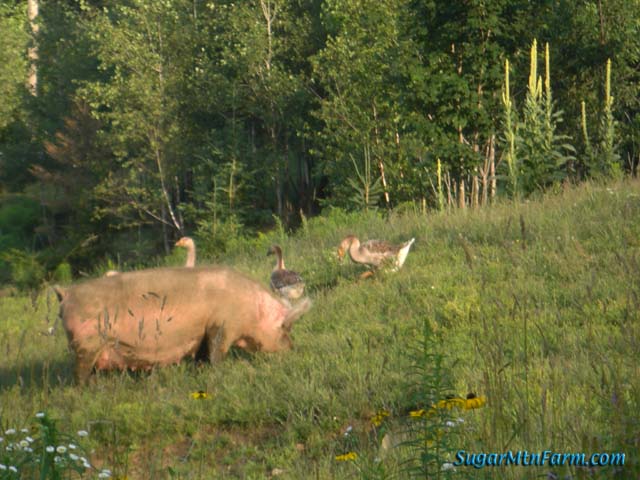 Geese with Sow
In the distance, behind the sow and geese, you can see some tall Jacob's Staff out in the south field. Speaking of geese, they still haven't told me why they're here. They lay some eggs in the spring. They mow the grass around the upper pond, if I let them, and out in the fields. The honk. But I still have not quite figured them out. So far no Christmas dinner for
Tiny Tim
so they're safe on that score.
Outdoors: 77°F/50°F Sunny
Tiny Cottage: 73°F/70°F
Daily Spark: Was Schrodenger's Cat abused? Maybe, maybe not…