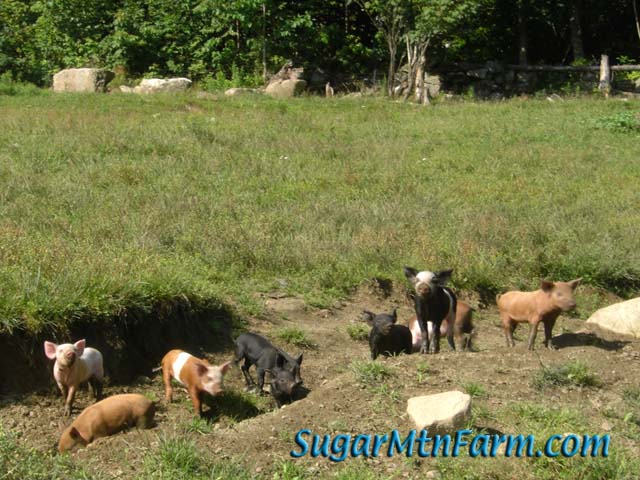 Blackie Piglets Exploring
A piglet fix for those who might be in withdrawal… They hitting that maximum cuteness stage. While
Blackie
took a swim in the upper pig puddle her piglets explored. The nine of them came over to check me out, not quite sure if I was safe or not. I had no treats in my pocket, just a reassuring voice. She and they are pretty much sticking to paddock #5 in the south field.
Outdoors: 79°F/59°F Sunny, Light Rain
Tiny Cottage: 74°F/71°F
Daily Spark: Never strive for Normal.