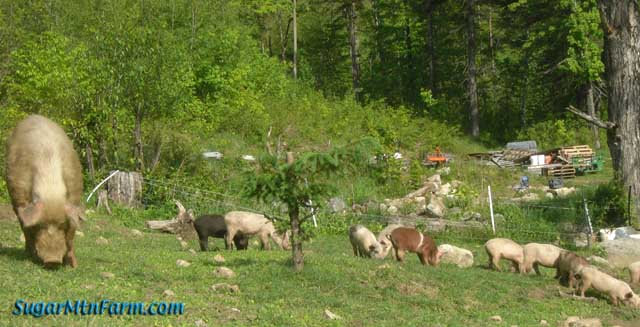 Archimedes and Weaners
Archimedes
is our oldest boar at about seven years. Grazing with him in the south field are some of our youngest weaners. He weighs about 1,000 pounds – all muscle. It would take several of the piglets to equal the size of his head. The contrast is amazing.
Colors of Piglets
These piglets are a small part of about sixty that we just weaned from several litters. The belted piglet comes down through
Blackie
's line from her daughters. You might also notice the pajama bottom piglet with the stripped butt.
Outdoors: 72°F/43°F Sunny
Tiny Cottage: 70°F/65°F