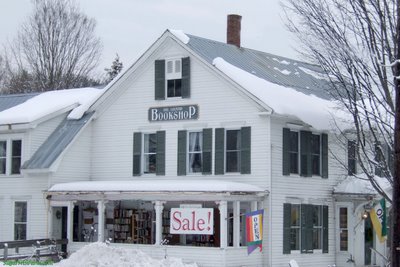 A winter photo to help us remember that it isn't always summer time.
This gem is in Plainfield, Vermont. The first floor of his house is filled to overflowing with books packed into shelves in every room. Even the porch has books on it.
We need more bookstores. This one is tucked away in tiny Plainfield, Vermont well off the beaten path. With each construction project I see in the city of Barre and Montpelier I hope they're putting one in. But it is almost always a gas station, a bank, a pharmacy.
Okay, so I'm addicted to books…
"Children who know how to think for themselves spoil the harmony of the collective society which is coming where everyone is interdependent." -John Dewey 1899
71째F/65째F Sunny