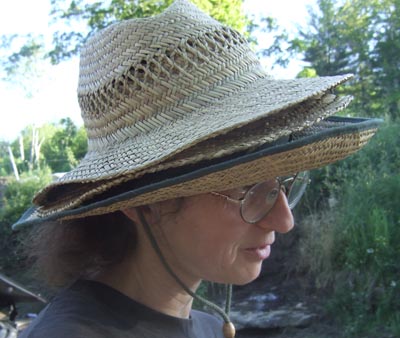 My lovely wife modeling the summer collection of hats. Usually she just wears one at a time. A wide brimmed hat has many reasons:
Keeps the sun off our faces and neck to a degree.
Keeps us cooler by protecting the top of our head.
Keeps biting insects at bay as they tend to go for the high point.
Useful for collecting eggs if you forget the basket.
Prevents the rain from running down our back.
Protects our eyes and eye glasses from the rain.
Blows off our heads in the wind making for comedy.
And ever so stylish!
Beware that pigs and sheep love to chew on straw hats. Probably cows too.
81째F/67째F Mostly Sunny, 1/2″ Rain