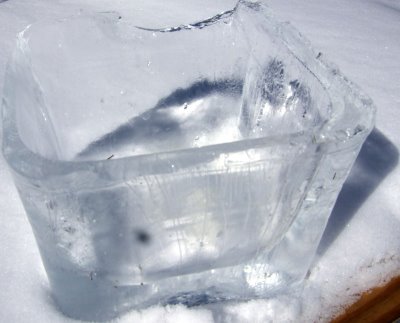 Today was a typical April spring day – we got six inches of snow. That's more like it! It is a relief to know Mother Nature still has her sense of humor after this weird spring with its Global Warming exercise. Normally we still have 2′ of snow pack on the ground but as of yesterday the fields were almost bare. It's still snowing so it will be interesting what tomorrowing looks like.
So, what is that in the photo above, how was it formed and what is it used for? After you've got an idea, place your mouse pointer over the image to see the answer appear. Leave your ideas in the comments. Cheers!
27째F/25째F, 6″ Snow and still falling.