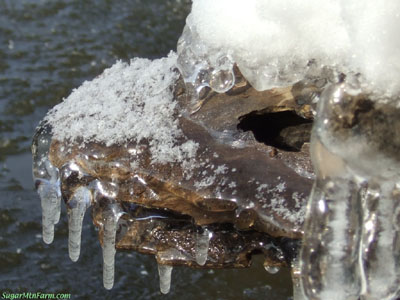 What in the world is this…? What killed him and why do the bones look like that covered in ice? Was he here for a drink by the river and caught in a rapid freeze like some woolly mammoth?
After you've thought about it and have an idea of what you think it is, or not, click on the picture to get a better view… Leave your idea in the comments!
Evolution favors the prepared… It doesn't care if they're aware.
22째F/-5째F, 1″ Snow, Sunny