Australia Pig is all excited – the foliage is starting to look serious! We are finally getting some bright colors. Still no frosts. Pumpkins, tomatoes and other tender crops are still flourishing. This week we've been able to see the color change up close and personal. We've been cutting brush along stone walls and pulling several miles of new high tensile fencing. It should be up next week. I need to set some serious corner posts next.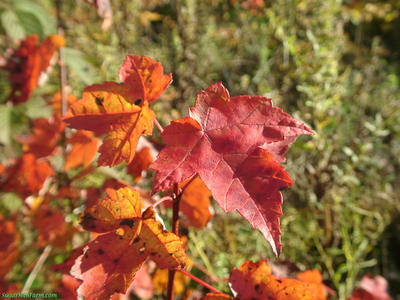 This small maple is over in the north field which is rather brushy right now. Lots of berries. The blueberry bushes are a beautiful, deep crimson. Will and I picked a slew of wild rose hips for tea. We also saw this very large mushroom.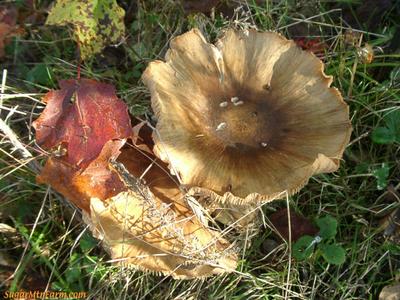 Today I ran into something interesting on the web: "Certified Naturally Grown". It is an interesting alternative to the "Certified Organic" label which has been coopted by big business and the government. If you aren't already certified organic then check it out. Sounds good for small farmers, yoemen and consumers.