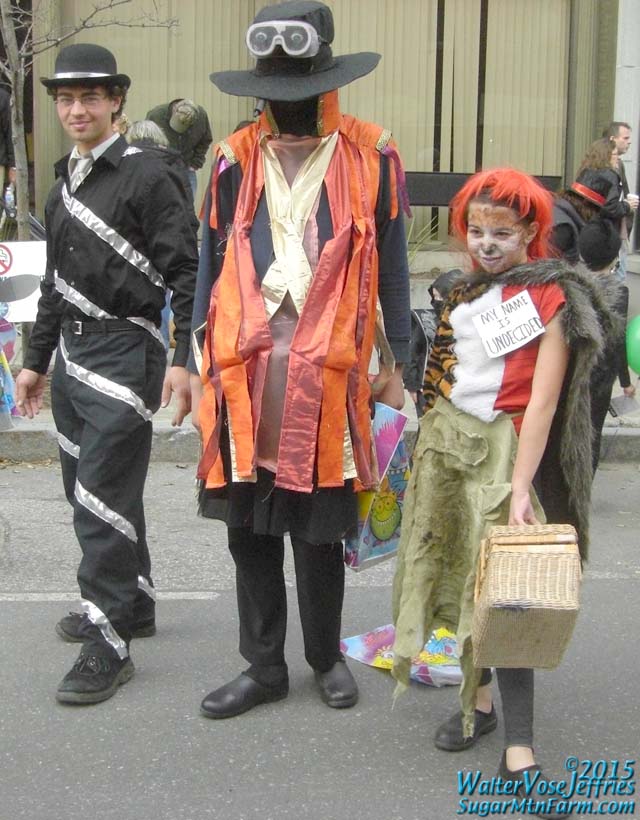 Halloween 2015 in Montpelier, VT
This year the Barre merchants decided to hold Halloween on Friday, October 30th, instead of the real Halloween date so a lot of people missed the traditional parade in Barre. I learned later from the town clerk that the reason they did this oddity was many of the Barre merchants close on Saturdays so they didn't want to be open special for the traditional Halloween kids's event. This is a pity.
Montpelier Street Carnival for Halloween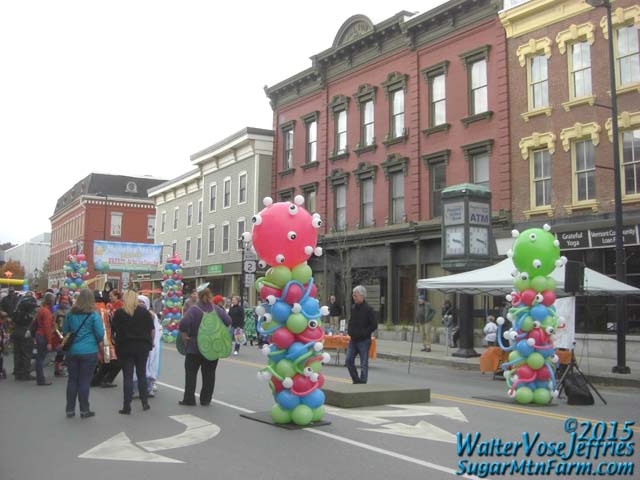 Montpelier Street Carnival for Halloween
The good news is that the neighboring town of Montpelier had a fantastic Halloween event, possibly because they picked up the slack and the tricker treaters from Barre. There were a plethora of wonderful costumes and a
lot
of people!
Spring & Monsanto the Death Reaper
Marty's Delorean arrived this month from 1985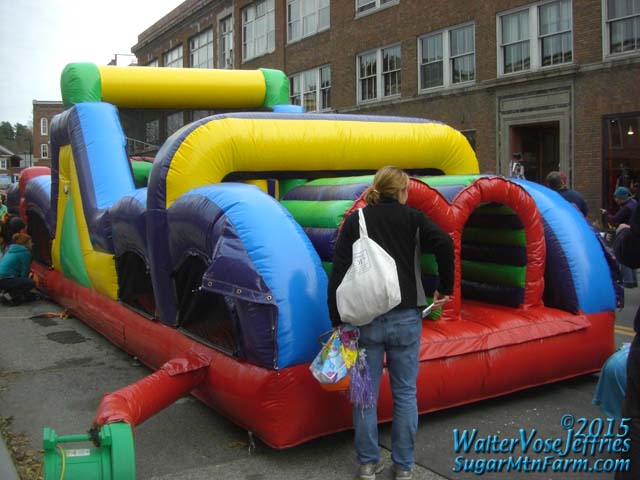 Bouncy House in the Street Carnival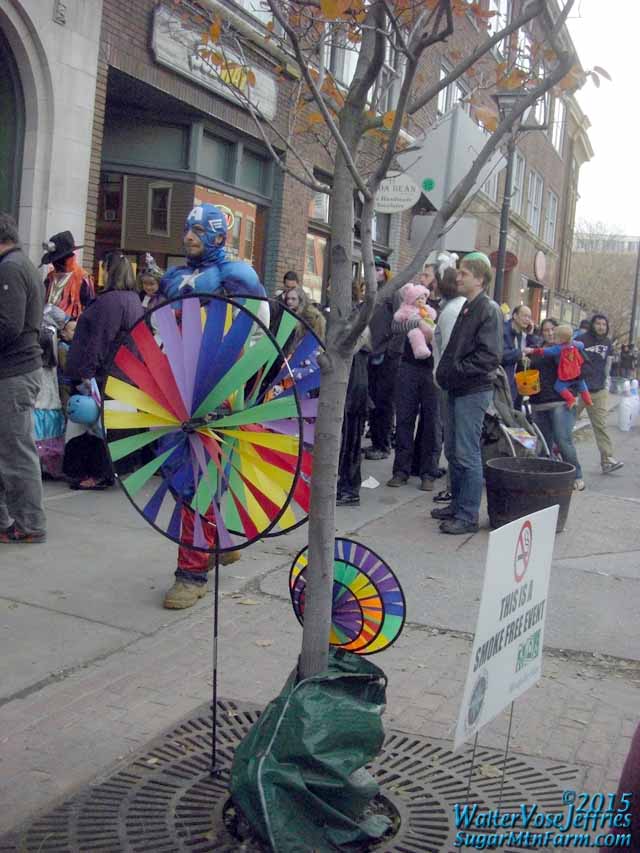 A very good Tree Disguise
Rug dressed as a dog
Mobile Hot Dog
Outdoors: 47°F/24°F Partially Sunny
Tiny Cottage: 66°F/62°F
Daily Spark: Most statistics are insignificant.
Also see:
Halloween 2015
Halloween 2014
Halloween 2013
Halloween 2012
Halloween 2011
Halloween 2010
Halloween 2009
Halloween 2008
Halloween 2007
Halloween 2006
Halloween 2005