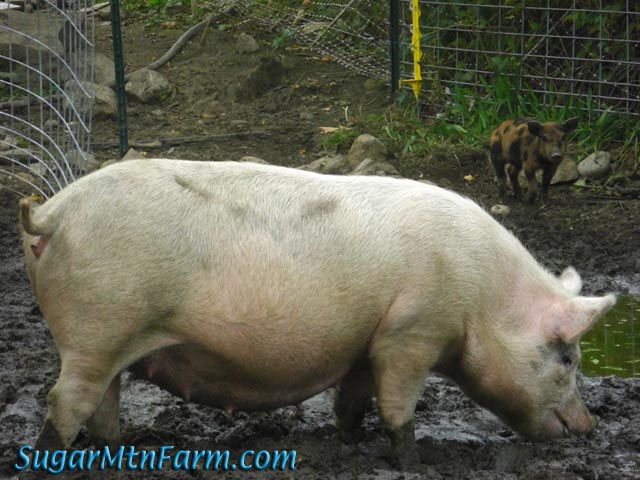 Gilt Near Term
This young lady is a gilt, a female pig who has not yet had a litter. She is very pregnant and close to the end of her gestation period. She's full of piglets and the colloquial term is that she's "
in a piggy way
".
You'll notice that the pregnancy indicator on the back end below her tail is pointed up. Her belly is swollen. Her teats are now bagging and her nipples are enlarged. Her ligaments are loosening and her back is starting to sway down. She will likely farrow, that is to say, give birth, within this coming week.
The piglet in the background is a weaner from another cohort who slipped the fence into the gestating sows paddocks. He's doing fine there and not causing any trouble so I'm not wasting time chasing him. When I'm ready I'll simply close the door of the sorting area and move him to weaning again.
Outdoors: 73°F/56°F Rain
Tiny Cottage: 70°F/67°F
Daily Spark: Live with passion.