Sugar Mountain Farm Butcher Shop Forming Up
As many of you know our family has a
Big Project
in the works – As we
announced
a while back, we're building our own USDA/State inspected on-farm slaughterhouse and butcher shop here at Sugar Mountain Farm.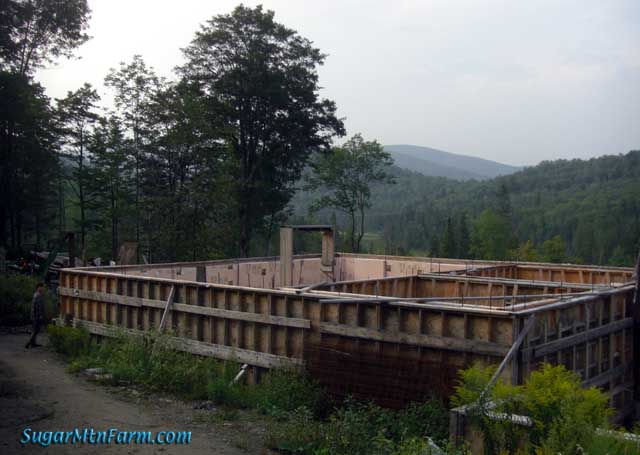 It's a Super Insulated Jello Mold for Concrete
Funding has been the biggest challenge. Banks have not provided any loans. But the community has stepped forward with a lot of help. As of August 2010 we have:
over $12,000 in CSA Pre-Buys,
$5,000 in personal loans from friends,
$10,000 in loans from local businesses and other farmers plus
we have spent over $33,000 of our own money bootstrapping our butcher shop project.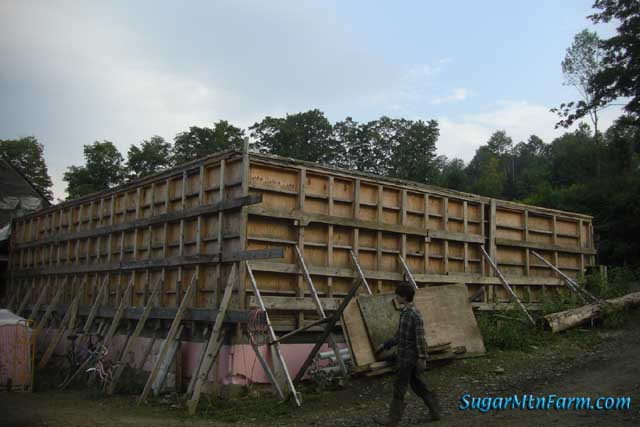 Forms Ready for Concrete
Things that are completed include:
Permits,
Old hay shed disassembled
Septic design / waste water,
Underground electric,
Super insulated foundation is poured and cured,
Insulated concrete walls are half way up and
Wooden forms are in place for the next concrete pour.
Our next step will be to pour the lairage sub-floor and the second ring of walls around the building.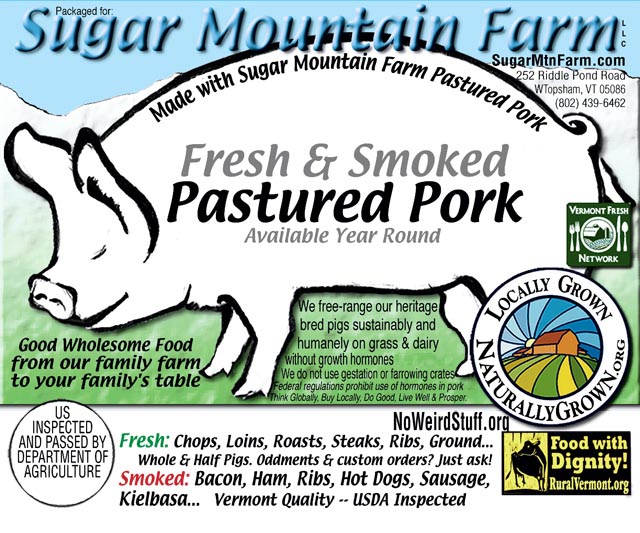 Sugar Mountain Farm Pastured Pork
Many of the big costs and the hardest work are behind us. We expect to be closed in this fall and able to continue finishing off the interior during the cold winter months when outside projects are otherwise halted.
Progress is good!
Update: See the news story by Judy Simpson at WCAX TV about our big project complete with written story and video for those who have a high speed internet connection.
Outdoors: 74°F/48°F Overcast, Some rain, Partially Sunny
Tiny Cottage: 71°F/70°F
Daily Spark: The irony is that if you took the time spent on Farmville and actually farmed you could feed the world.