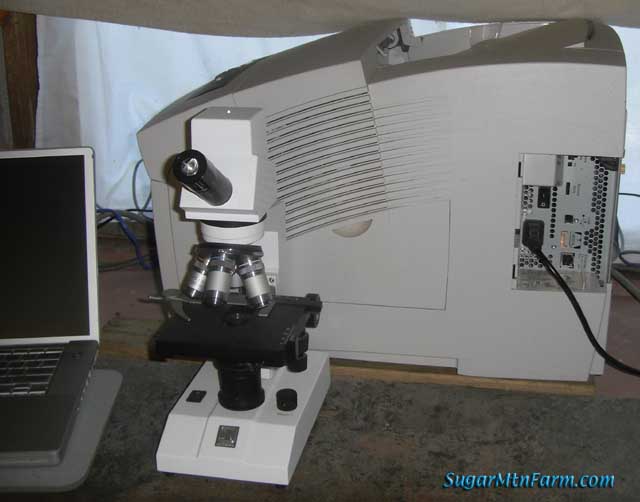 Xerox Phaser 8560 – Free Color Printer
I have written before about the Xerox Color Printer[1, 2] we use for our literature and labels, the Primera LX400 Label Printer[1, 2] we use for our labels and the Epson Poster Printer[1] we use for our poster printing. All of these printers continue to serve us well after years of use. The Xerox printer and the Primera label printer get a particularly hard work out every week so I go through a fair bit of ink, label and paper.
It was a very pleasant surprise recently when I got a referral credit from Xerox for someone having signed up for the free color printer program. The credit allowed me to buy more ink and arrived just in time. I want to give a big thank you to whom ever it was that gave my referral code!
What is the "Free Color Printer Program" you ask? It is how we got our printer. Basically it is a razor blade and handle deal. We agreed to buy ink directly from Xerox for a period of three years, the lease length of the printer, and in exchange they gave us a free printer to use. At the end of the lease the printer was ours to keep. Our lease ended this March and I've been very happy with the printer. In addition to the printer they provide free full technical support and a three year parts and labor warrantee with on-site service. That's pretty remarkable considering how far out in the sticks we live!
If you're interested in a free double-sided color printer visit the Xerox web site. Please give them my referral code when you do. Just enter 732517 for the referral code which gives me a credit towards supplies like ink when you sign up for a free printer program. This is well worth it if you need to print literature like brochures, labels, newsletters, order forms, invoices and such for your organization. It saved us money because we were already paying for the printing and the quality is excellent.
Now I just wish I could get a referral from Primera because I know a lot of people have learned about the LX400 based on reading about how I use it for our meat labels. Another techno-gem that has made our lives easier and saved us money on labeling.
Outdoors: 79°F/60°F Sunny
Tiny Cottage: 76°F/67°F
Daily Spark: "Shun idleness. It is a rust that attaches itself to the most brilliant of metals," -Voltaire