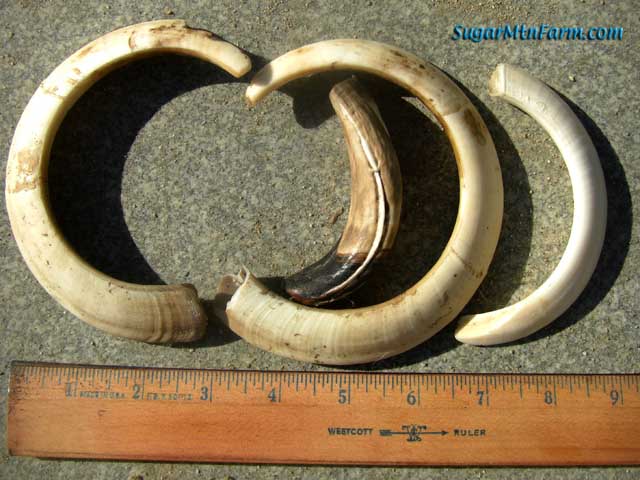 Big'Un's Tusks vs One of Longson's on Far Right
On my recent
obituary
for our big boar Big'Un someone asked how his tusks compared with
Longson's tusks
which I had shown several years ago. Here's a photo to compare them. The largest of Big'Un's tusks is 11.5″ from tip to base.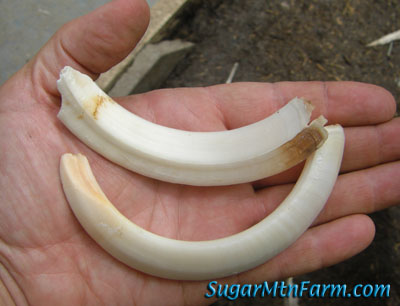 Basa's (top) and Longson's Tusks
Since the tusks grow continuously but break off or wear down it is not length so much as thickness that shows the age and size of the boar. Longson (18 months) and Basa (30 months) were much younger when they were slaughtered as compared with Big'Un (~5 years) who died naturally in the field in his sleep.
Outdoors: 70°F/43°F Sunny
Tiny Cottage: 70°F/67°F
Daily Spark: Start by teaching your kids the first three R's: Respect, Responsibility & appReciation.