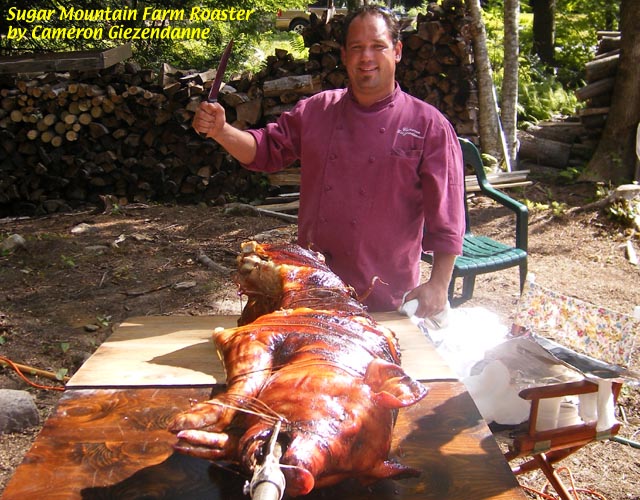 Pig Roast by Chef Giezendanner
We have some roaster pigs in the freezer that are available for immediate events and more coming back from the butcher soon. See the
Roaster Page
for details. Roasters vary from the intimate 11 pounders to larger spit roasters. If you need another size,
contact us
about getting a pig into the butcher schedule.
While we don't rent out the cookers nor do we do catering we do know of several chefs who can do your pig roast for you. See
Catering Section
of the Roaster Page for names. These are caters who we have worked with that can do pig roasting freeing you up to focus on enjoying your day.
Outdoors: 75°F/5°F Sunny
Tiny Cottage: 68°F/63°F
Daily Spark: The thing I hate about the annual time traveler's convention is they're all held on the same date and someone always arrives late.