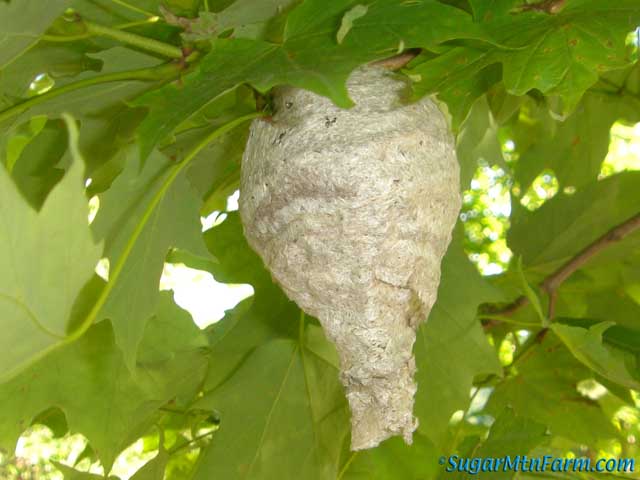 Friendly Warriors
Wasps are our friends. They hunt insects that I don't want around, like Emerald Ash Borers, caterpillars that eat my garden plants, etc. Generally they build their nests out of the way as they like privacy. This one is in a small maple tree out in the south field. I spotted it while I was out taming piglets.
Outdoors: 74°F/52°F Sunny
Tiny Cottage: 67°F/62°F
Daily Spark: Ascribing everything to good or bad luck means one fails to learn from experience that would help bias the odds in your favor.