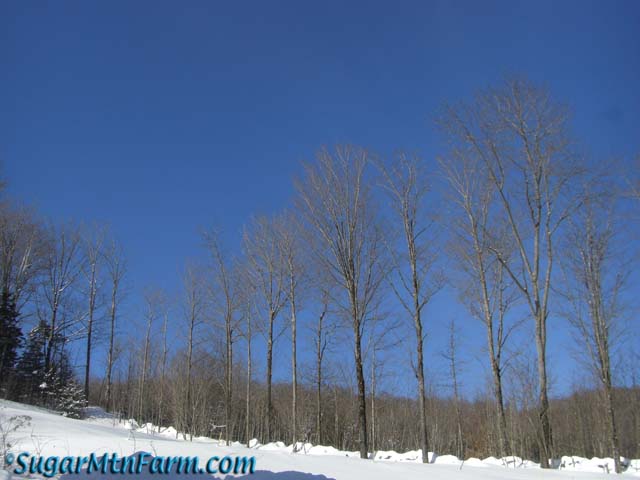 Sugar Mountain Frosted
Sugar Mountain behind the line of maple trees that divide our north home field from our north field. One of my favorite view. Crystal clear on blue.
Outdoors: 24°F/2°F Sunny
Tiny Cottage: 65°F/62°F
Daily Spark: They say the devil is in the details but one can spend too much time sharpening a pencil.