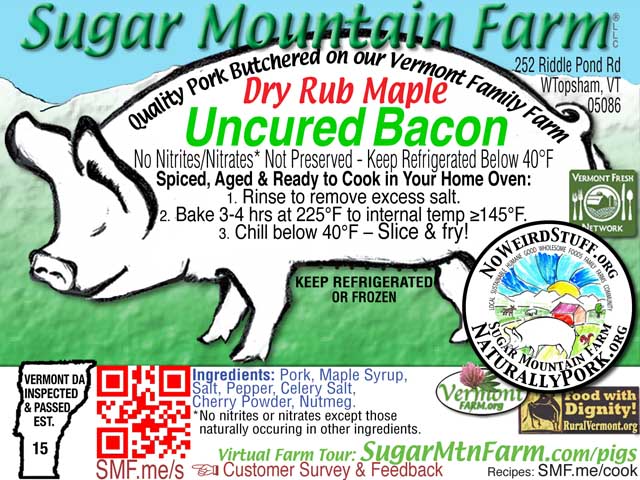 Make Your Own Homemade Bacon!
As I discussed back in
July
I've been doing a
lot
of bacon making this past year. In fact, 64 different test batches of bacon as I adjusted ingredients, aging time, cook times, cutting and more to produce the perfect bacon. After testing with friends and family, then store managers and a few chefs I introduced our new dry rub maple bacon to a small number of retail stores in July. It's been a great success. But, the one thing that wasn't working was the label.
Continue reading